Network Floor Features
1. Superior Comfortability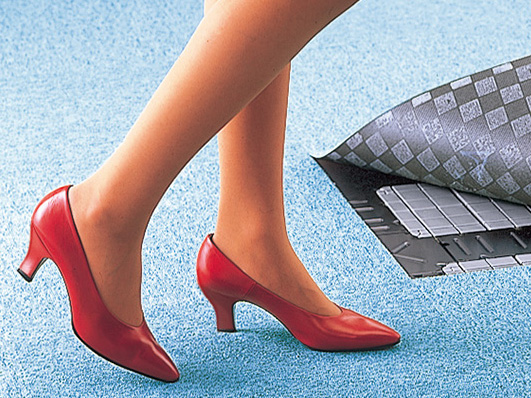 The Network Floor's flexible concrete mats conform to grooves in the flooring surface, making it feel just like a regular floor. Even compared to other access flooring, the Network Floor provides superior comfortability.
Flooring is something we walk on every day, so it must be quiet. It shouldn't make noise when you walk on it.
2. Low to the Ground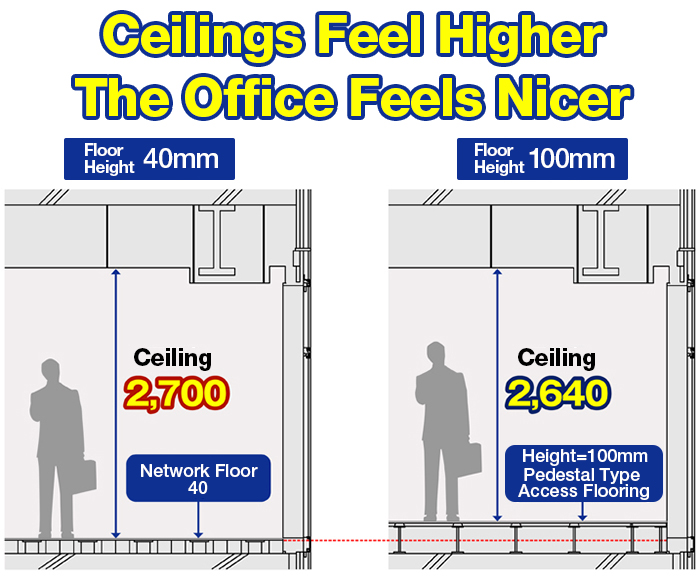 Low-height access flooring has virtually no impact on room height, preserving that nice office atmosphere.

<Pre-Existing Facilities>
The Network Floor preserves room height. Also, the slopes are small, so the room still feels big.

<New Facilities>
After bringing in low-height access flooring, the ceiling feels higher, making the office seem even nicer.
3. Big Cable Capacity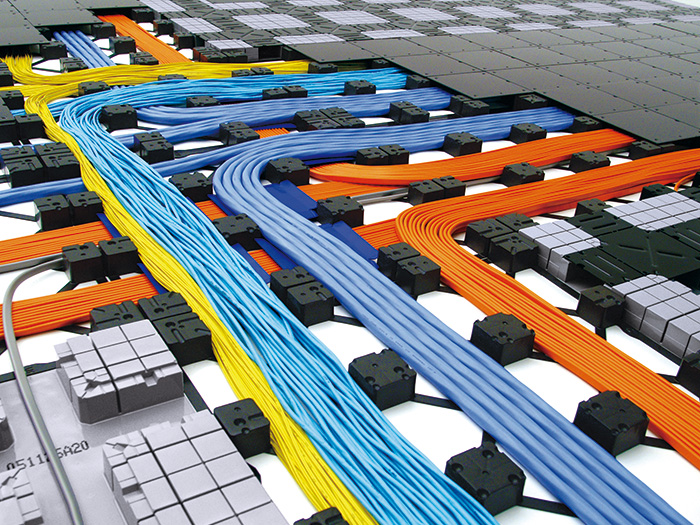 (Example use of cabling mats)

This picture alone shows enough cabling space to fit LAN cables for about 1,000 workstations.
Even with only a tiny height of 40mm or 29mm, our access flooring has about the same amount of cabling space as pedestal type 60-70mm high floors. It can easily accommodate for more than one machine per person, including office machinery. It can also accommodate around wiring distribution boards and servers.
Cable Capacity Cross Section

4. Load Resistance and Impact Endurance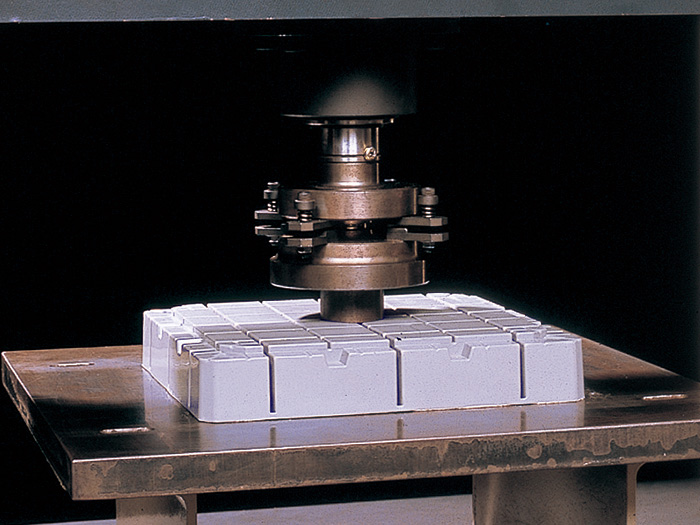 (Static Load Test)
The Network Floor has been approved for 5000N and 3000N by the Japanese Public Buildings Association. For most access flooring, a permissible live load of 5000N actually equates to 3300N after factoring in safety, but the Network Floor's permissible live load (for long-term loads) is 5000N, meaning that it is a high-strength product. And, the Network Floor is also highly capable of withstanding loads of 500kg/m
2
.
5. Ease of Cable Installation, Cost Savings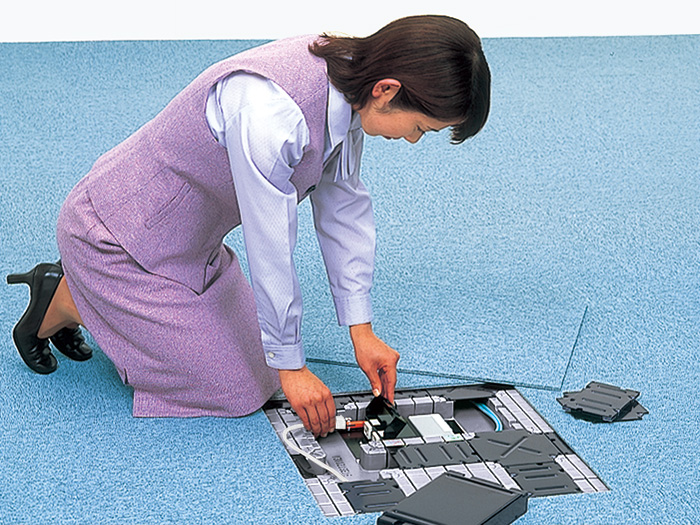 Running Power Strips from In-Floor Outlets
Office workers can easily add and remove cables and outlets by themselves. Because of that, companies can save a lot of money on maintenance, making the flooring system very economical.
And with the Network Floor, you can easily run power strips to the wall, which is very convenient for users.
6. Earthquake Proofing for Office Furniture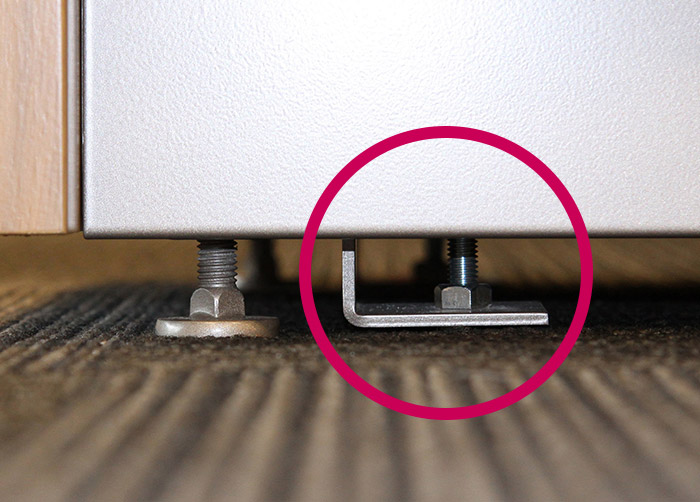 (Earthquake Proofing Heavy Archives)
The Network Floor is made with ultra high-strength lightweight concrete, so it is very strong. On top of that, it is only 29 or 40 mm high, so anchor bolts can easily be used to secure furniture directly to the floor slab from the top of the Network Floor. Securing furniture from earthquakes is the most important thing for ensuring office safety.
*The Network Floor 29 has been installed under the carpeting.