Carpet and Vinyl Floor Tiles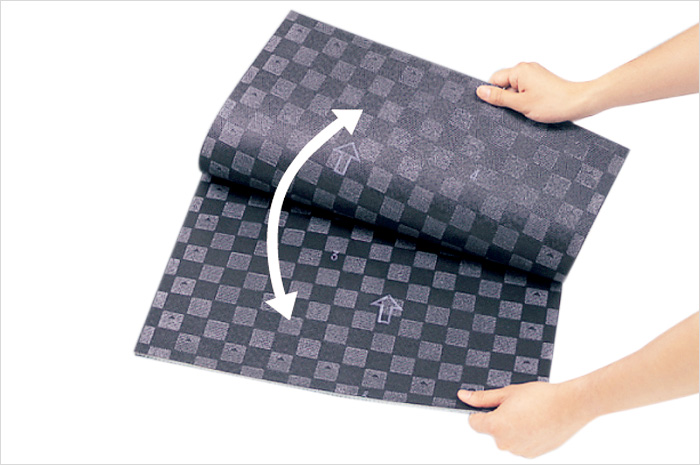 Included Rear Adhesive
Tile carpet with rear adhesives specially developed for KY-Tec access flooring are made to provide a nicer, more comfortable environment.
You can view color samples by clicking the link below.
Tile Carpet with Rear Adhesive
Tile carpet with rear adhesives is perfect for KY-Tec access flooring!
This type of flooring won't leave any adhesive on the access floor, so the floor doesn't get sticky. It also makes cable maintenance even easier. This tile carpet is easy to remove, and it holds firmly in place.
CT-1200KL, CT-1100KL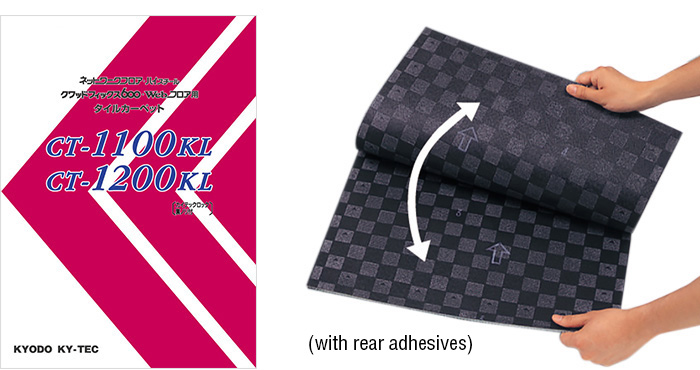 Product Name
CT-1200KL
CT-1100KL
Composition
100% BCF Nylon
Dimensions
50cm × 50cm
Pile Configuration
Multi-Level Loops
Level Loops
Total Thickness
7.0mm ±0.5mm
6.5mm ±0.5mm
Flameproof Capabilities
Flameproof Capability Test No. EO090118
Flameproof Capability Test No. EO880324
Backing
Glass fiber / PVC laminate backing
Installation Method
Rear Adhesive: Rear adhesive, KY-Tec Lock (KL)
(Checkered-style arrangement standard)
Number of colors
CT-1200KL: 16 colors
CT-1100KL: 30 colors
*Please select either CT-1200KL or CT-1100KL.
Other carpets also available with rear adhesives that feature slide prevention.
Please feel free to contact us for additional information.
Anti-Static Laid Vinyl Tiles
KY-Tec Tiles KY-500LV & KY-600LV (Each qualifies as a green purchase)
These tiles have been developed for use with Kyodo KY-Tec access flooring. They are low VOC vinyl tiles that meet sick building countermeasure standards.

Product Name
KY-500L
KY-600LV
Product Type
Laid Vinyl Floor Tiles
Dimensions
50cm × 50cm
Total Thickness
5.0mm
4.5mm
Flameproof Capabilities
Flameproof Capability Test No. ET950116
Flameproof Capability Test No. ET880108
Anti-Static Capabilities
0.5kV or lower (JIS L1021-16)
Number of colors
KY-500LV: 6 colors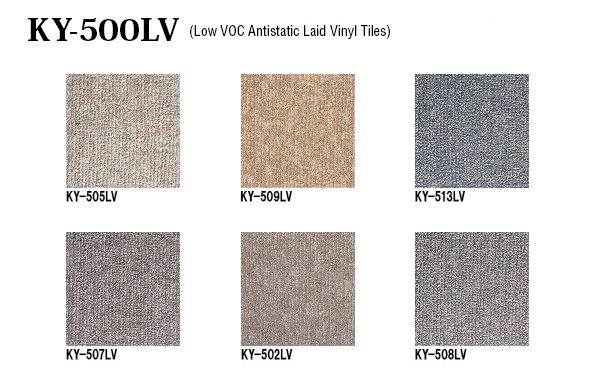 KY-600LV: 9 colors