Faster and easier to install than any other access flooring!
Nihonbashi Daiwa Building Renovation【Network floor 29】
Installation Procedures for Network Floor 40 (Same as NWF40 Plus and NWF29)
Additional Details
Door Entrance Cross Section
Details for Floor Slab Installation
Diagonal Wall
Curved Pillar
Long Ramp 40 Reentrant Angle
Ramp 29 Outside Angle
Long Ramp 40
Nosing 40 Reentrant and
Outside Angle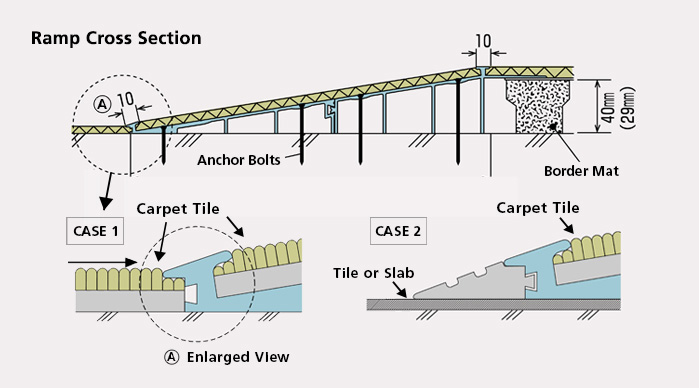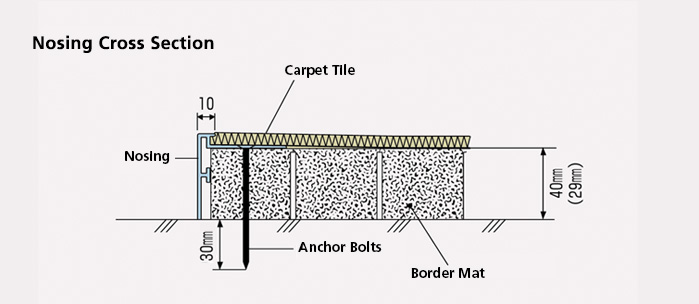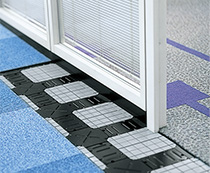 Installing Partitions
( Installing over the Network Floor )
Partition panels can be installed anywhere on the Network Floor.
Installing Partition Panels
Partition panels can be installed directly on the Network Floor, either on its concrete base mats or cable path covers.
This feature ensures easy cabling and maximizes flexible when it comes to changing the system layout when needed.
Panels on the Network Floor are fixed with anchor bolts ( tapping screws for concrete ) fastened into holes drilled on the floor slab of the building.
Partition panels can also be set onto the building floor if necessary, before the Network Floor is installed.